Autotrickler and Autothrow v3 combo A&D FZ120I
$ 2.044,90 price including tax (VAT)
This unique powder dispenser and trickling system brings together the accuracy of a high-quality scale with the speed of an electronic dispenser. No more bending over your beam scale with tweezers. Just set your target, scoop a partial charge and it will finish to +/- 1 kernel in a few seconds.
Invented and manufactured by Adam MacDonald. Solid Solution designs bv is proud to partner up with Adam, offering our customers one-stop shopping to build their reloading system bundle.
The A&D FX-120i is the ideal scale for pairing with the AutoTrickler system and autothrow v3. Featuring a patented Compact Super Hybrid Sensor at its heart, providing fast, one-second weighing response time. Fx-120i also contains a specially designed internal shock absorber that offers protection from the adverse effects of vertical or transverse overloading. Durable and reliable, the FX-120i is an entry-level, full-featured 0.01g to 1mg resolution balance at a very affordable price.
Package Includes:
A&D FX-120i Scale
Electronics which insert into the rear of the A&D FX-120i Scale
Trickler and stepper motor assembly
Autothrow v3
A tray for holding your powder pan on the scale platform
Glass cup, centering tray, and spare pulley belts
Detailed, step by step instructions for setup and configuration
Available on backorder
Description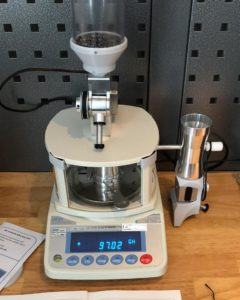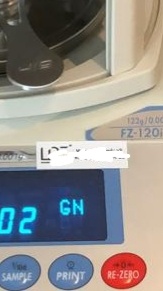 Additional information
| | |
| --- | --- |
| Weight | 5 kg |
| Dimensions | 35 × 40 × 65 cm |
Only logged in customers who have purchased this product may leave a review.