Leave a google review here and receive your coupon code by email. 
Leaving a review is very easy and will take less than a minute. The review box will look like this: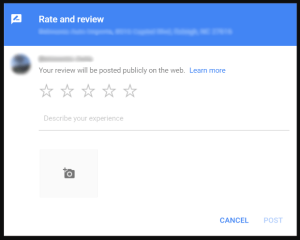 Your review will be checked and after approval a coupon-code will be emailed to the email address you leave below. Please allow a few business days to receive your coupon code.