Description
Accuracy International MK3 Rifle in any caliber:
65CR, 308WIN, 300NM, 338LM
Basic AXMKIII rifle defined as:
~ Standard double chamber Muzzle brake ~ AR Style Grip
~ STANAG (MIL 1913) Action Rail 30 MOA ~ Left hand magazine port cut out
~ Folding Stock (right fold) ~ Flush Cup attachment points
~ Adjustable Cheek Piece ~ 3 x side accessory rails (1 x 140mm plain, 2 x 80mm Flush cup)
~ Adjustable Butt with additional spacer screws ~ User Manual
~ Black, Elite Sand, Flat Dark Earth, Green or Pale Brown ~ 1 Magazine, 10 round
~ Forend Mounting System 16″
STD muzzlebrake included!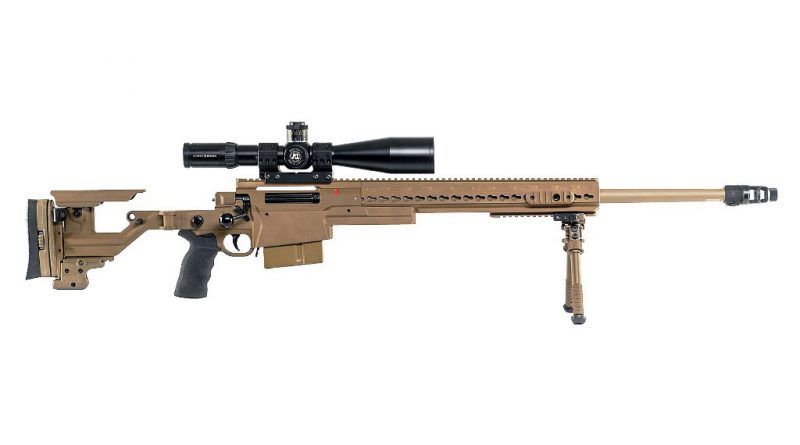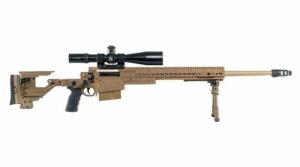 The AX MKIII is the latest in a long and distinguished line of combat proven sniper rifles from AI and has been designed to meet current operational needs in Europe and around the world. Tested to current NATO requirements for Military Sniper rifles, it has evolved from the successful AXMC multi-calibre rifle and is a variant of the AXSR, produced for the US Market and shares many features.
The rifle as supplied is configured in .338 Lapua Magnum and has multi-calibre conversion kits that are user configurable and mission adaptable. AX MKIII features include an integral Arca-Swiss Style tripod mounting rail under the forend tube and forend grip, barricade supports, AI's patented and Quickloc barrel system bolted to the aluminium chassis. Improved design features include the bolt, lock ring, ambidextrous 3 position safety catch and rubber AR style changeable pistol grip. The well proven and reliable AI detachable magazine is included in 10 round, double stack, CIP length for all calibres, without the need for a magazine adapter.