SSD LRPR Long Action Rifle v1
€6.999,00 price excluding tax (VAT)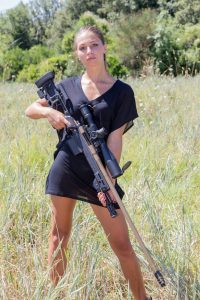 All Solid Solution Designs custom built rifles start with a high-grade action. Many configurations possible, but Defiance machine, Ultimatum precision, BAT machine and Borden are our favourite choices. To assure the most accurate rifle systems, the preferred Action is paired with the finest barrels, triggers, and stocks available. We are extremely fond of modern rifle chassis systems. Our gunsmith J starts with premium barrel blanks and uses proprietary methods to turn it into the most accurate bolt-action system on the market. Once the chambering, crowning, and threading are complete, the finished barrel is ready for coating. Solid Solution Designs coats the rifle and all necessary components with a baked on, ceramic coating known in the industry as Cerakote or Durakote.
Large action system LRPR (Long Range Performance Rifle)
6.5 X 284
.284 Win
.300 Win Mag
.300 RUM
.300 Norma
.338 LM
.338 Norma
Base price is for action, barrel, stock, trigger, fully ready to shoot, excluding all accesories like optics, bipods etc.
Q & A
There are no questions yet