Description
Tactische smartwatch op zonne-energie met toegepaste ballistiek en nylon band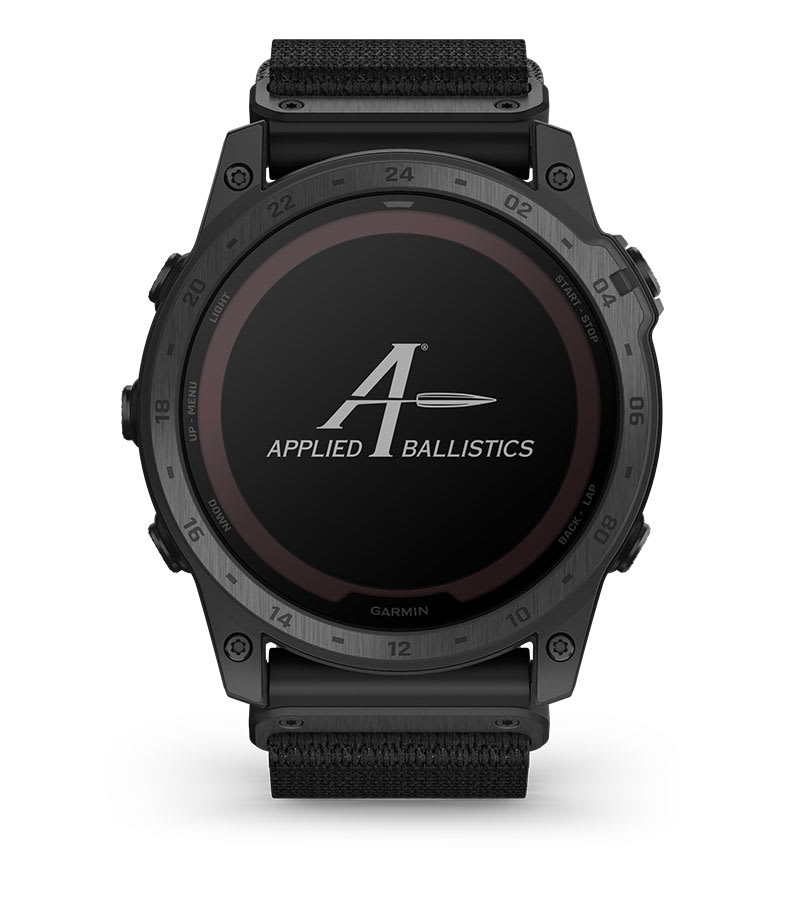 APPLIED BALLISTICS ELITE SOFTWARE
Bereken de kogelbanen voor lange-afstandschieten met een ingebouwde ballistische calculator.
AB SYNAPSE™ – GARMIN APP
Maak en verzend eenvoudig aangepaste profielen naar je Garmin toestel, inclusief volledige toegang tot de Applied Ballistics® kogelbibliotheek met metingen voor meer dan 1.200 kogels.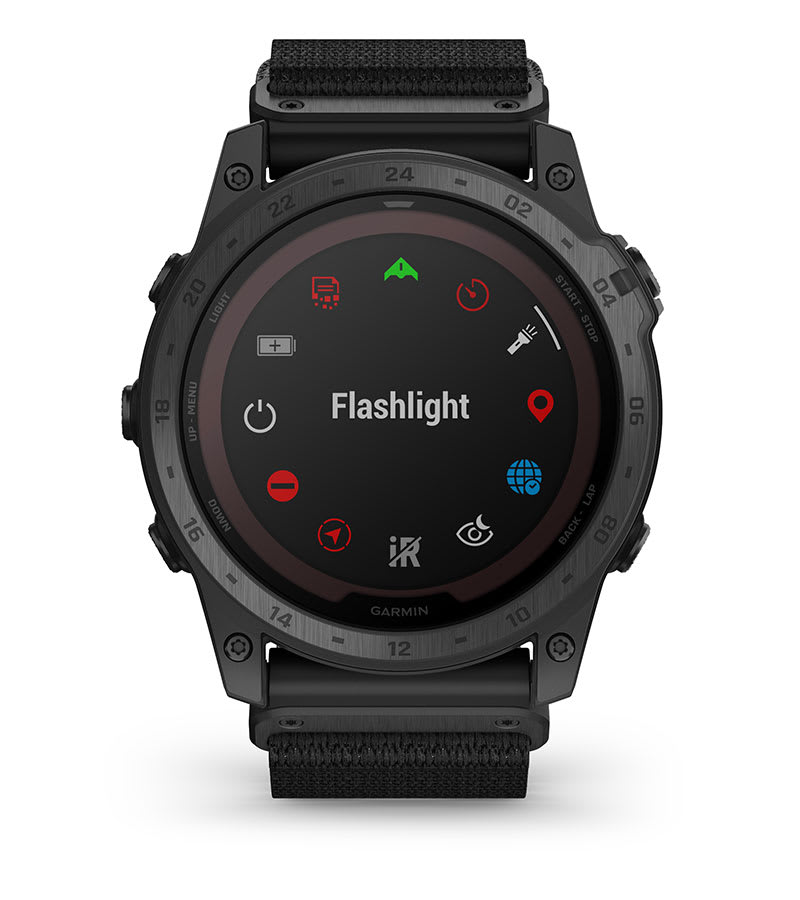 INGEBOUWDE GROENE OF WITTE ZAKLAMP
Om je bij weinig licht de weg te wijzen, voorziet een ingebouwde multi-LED zaklamp je snel van een heldere, gelijkmatige groente of witten lichtstraal.
BATTERIJ OPLADEN MET ZONNE-ENERGIE
Maximaal 37 dagen levensduur van de batterij in de smartwatch-modus wanneer opladen op zonne-energie is ingeschakeld 1 en maximaal 122 uur in de GPS-modus wanneer opladen op zonne-energie is ingeschakeld5.
KWALITEIT VOLGENS ONTWERP
Het robuuste en toch verfijnde ontwerp voldoet aan Amerikaanse militaire normen (MIL-STD-810) en heeft een groot scherm van 1,4-″.
TOUCHSCREEN EN KNOPPEN
Traditionele knopbediening die in elke omgeving werkt, wordt gecombineerd met een snel reagerend, nieuw aanraakscherm voor snelle toegang tot selecties en functies.